Story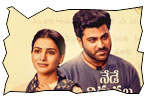 Ram is an introvert and he falls in love with his 10th classmate Janaki. Though both of them understand that they are in love with each other, there was never a formal communication. Being an extreme introvert, Ram is scared to express his love. They are separated after 10th class and don't have any contact. After a gap of 14 years, they meet at the school reunion. Ram (Sharwanand) turns out to be a professional wildlife photographer and he is still a bachelor. Jaanu (Samantha) is married and settled in Singapore. Rest of the story is all about how these two childhood lovers spend a night reminiscing about their childhood moments.

Artists Performance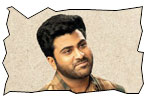 Sharwanand: Sharwanand has got a charmingly innocent face which has been exploited in various movies in the past to a good effect. He has done mature roles in films like Prasthanam, Malli Malli Idi Rani Roju and Padi Padi Leche Manasu in the past. Though he has done very well in all those films, the sweetness in his face was intact. For the first time, I had seen him in a truly mature role with new shades. He is excellent as an introverted lover who has unlimited love but fails to express every time. Jaanu is Sharwanand's best film in his career so far!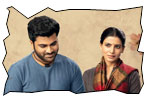 Others: Samantha is known for good judgment and she has picked the right project again. She does extremely well as Jaanu who takes a lead to open her introverted ex-lover up. She has infused life into the character of Jaanu. The best thing about casting in this film is the way how teen actors are picked up. The teen actors resemble Sharwanand and Samantha a lot. Gowri is perfect for the role of teen heroine. Sai Kiran is good as teen hero. Varsha Bollamma is good as a photography student. Vennela Kishore and Thagubothu Ramesh provide some humor in the first half as friends. Saranya Pradeep (Fidaa fame) is very good as a friend. Raghu Babu's modulation is apt for an aged watchman.
Technical departments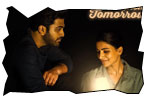 Story - screenplay - direction: It's a simple story of childhood lovers meeting after a gap of 16 years in a different circumstance. What gives strength to this film are moments and screenplay. We have two childhood lovers meet by the interval. It's a very interesting premise as the director has to put them together for the entire second half and let them spend a night together chatting. It's a highly challenging task. They have feelings for each other, but one of them is married. The director has maintained a delicate balance among the main leads and shown the unconditional love/passion in a subtle way. It's a conversation film too. Spending a night together talking to each other reminds us of Before Sunrise (leads are strangers), the closeness/loneliness in main leads remind us of Lost In Translation (leads are strangers). Director Prem Kumar creates nice moments and takes us through an emotional ride. The way 'yamuna thatilo' thread built up is very poetic. Due to the nature of the subject and limited characters in the second half, the narrations appear slow in the second half.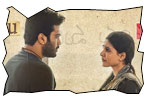 Other departments: All songs in this film are situational and they help in progressing the story. Background music is good. Music director Govind Vasantha has done a fabulous job. Cinematography by Mahendran Jeyaraju complements the mood of the film. Dialogues by Mirchi Kiran are good and sensible. Editing by KL Praveen is alright. Production values by Dil Raju are decent.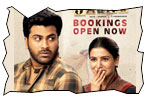 Analysis: The viewers of this film can be categorised into two types. People who have watched the original Tamil film '96 and those who haven't watched. I belong to the second category. Though it's a Tamil remake, we feel like watching a straight film. Emotions in the film are genuine and casting is perfect. On the flipside, the narration appears slow due to the nature of the subject. The love aspect between main leads in the second half is dealt with a lot of maturity and fitness. It's also about deep conversations and nostalgia. On a whole, Jaanu is about the unexpressed love that makes you get very nostalgic. You may watch it!