Story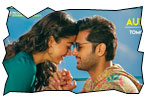 Bheeshma (Nithin) is a happy-go-lucky guy who is a school dropout. He falls in love in Chaitra (Rashmika) at first sight. She works as a senior executive in an organic farming company. Just about when they get closer, it's revealed that there is a conflict. Raghavan (Jishhu Sengupta) is a greedy fertiliser company owner who targets the organic farming community by releasing fertilisers composing of dangerous chemicals for quick yield. Rest of the story is all about how Bheeshma is put in a position where he needs to fend off Raghavan while convincing the suspecting girlfriend.

Artists Performance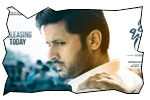 Actors: Nithin plays the role of a guy who doesn't bother anything except for impressing a girl. Nithin is very good. This film has given him an opportunity to balance all commercial aspects (love, comedy, fights and family emotions). Rashmika Mandanna looks very fresh in the film and she is an asset. Her dubbing is very good. Hebba Patel did a guest role as a golddigger and she too provides some entertainment. Anant Nag plays the role of Founder CEO of Bheeshma company and he adds dignity to that role. Sampath who appears serious provides some quirky entertainment. Brahmaji is good in a pivotal role. Vennela Kishore is entertaining as a guy who takes a fall whenever he meets the hero. Raghubabu is very good as a blacksheep in a corporate firm. Narra Seenu 's character provides fun. Ajay did a 2-scene role and he is pretty good. Naresh is good as the hero's father.
Technical departments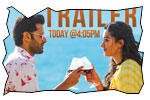 Story - screenplay - direction: The story of the film has the potential to work as it caters to all cross-section of the audience. The director has tried to inject comedy through all important characters of the film except for Anand Nag. Though the main conflict is between two corporate companies, the director Venky Kudumula has succeeded in subverting our attention towards another conflict in the entire first half. Though the film has started on an ordinary note, it picks up with a hilarious scene (Sampath - Nithin phone messages). Like his guru's (Trivikram) recent films, Venky Kudumula too had a corporate backdrop for this film. The way he has connected seemingly unrelated events in the beginning to the main thread in the climax is very good. The reason why Anant Nag selected an unrelated hero for the CEO post is unconvincing. However, you can see the tempo going up and down throughout the film. He would have done the film in a more compact style in terms of the script. Screenplay of the film is decent.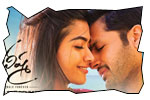 Other departments: Music scored by Mahati Swara Sagar is alright. Singles Anthem and What a Beauty (has some similarities to Rowdy Baby) looks good on the screen. Background score is okay. Cinematography by Sai Sriram is good. Dialogues written by Venky Kudumula are good. However, the memes and fun dialogues for the hero are lame (though it's intentional, he still could have made them funny). Editing by Naveen Nooli is decent. Action sequences composed by Venkat are good. Production values for the film are grand.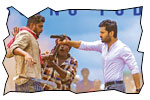 Analysis: Bheeshma is a script that depends heavily on entertainment and the story has universal acceptability for all kinds of audience. Plus points are lead pair, entertainment and the basic plot. On the flipside, one wonders what made Anant Nag choose hero for such a critical job. Though it has an uneven tempo, the regular dosage of comedy makes sure that we do not complain. This film will definitely give a breather to hero Nithin who has had a bad streak in the recent past. You may watch it for entertainment.