Story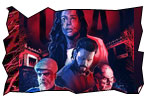 Nisha (Trishna Mukherjee) is a loner and she falls in love with Arjun (Venkat Rahul) who is a budding cinematographer. She starts facing strange incidents after a few days. This leads to people suspecting that she has gone crazy. A psychiatrist issues a certificate that she is insane and she is put into mental asylum. Rest of the story is about how she tries to break out of the asylum.

Artists Performance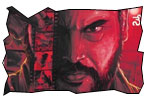 Actors: Trishna Mukherjee is good in the role of a lady who is framed. There are a lot of close-up shots and she is good with expressions as well. Venkat Rahul justifies his role of a boyfriend. Bikramjeet Kanwarpal plays a vital role as a psychology professor and he is very good. Anish Kuruvilla is too sophisticated in terms of looks and accent to play the role of a small-scale guard, but there is more to his character.
Technical departments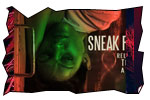 Story - screenplay - direction: Debutant director Srividya Basava comes up with a good story and a screenplay that helps the story. She has chosen to treat this story by narrating it using a dark theme. The way the professor explains how dangerous the human mind is very good. This lecture is cut into bits and used as and when an interesting incident happens the story. It's a good screenplay technique and the professor character is also interlinked to the main story of the film. However, the flashback episodes which come at regular intervals are not properly/convincingly narrated. Hence, these episodes might lead to confusion among the audiences. The narration of the film appears very slow and some of the incidents in the first half appear unconvincing (the incidents depicting the heroine as an insane person). Though in retrospect (after watching the climax), we might get convinced about these incidents, they should have been shot in a convincing way. Some of the scenes in the film are abstract and audiences have to comprehend based on their understanding. This story can be told in a vibrant way and can be told in a subdued way. The director has taken the approach of narrating in a subdued way with a dark theme. The director has also shown her grip on technical departments. However, there is scope to bring more thrill elements when key episodes are unfolded. The film is narrated in three timelines and it appears confusing at times.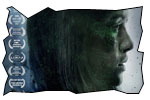 Other departments: Cinematography by Abhiraj Nair is very good and he sets the mood with dark lighting. Background music by Naresh Kumaran is very good. Art direction of the film is authentic. Editing by Renjith Touchriver is alright. Production values by the new banner are decent.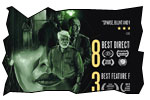 Analysis: Madha is not a character in the film, but is the concept (Madha - A sanskrit word meaning Intensity personified). Debutant director SriVidya has narrated this competent script with a thrilling climax. Plus points of the film are concept, screenplay and technical elements. On the flipside, narration is slow despite the film's duration being just 1 hour and 45 minutes. The script of the film has immense value for thrilling elements, and they were not brought out on screen to full effect. The three timeline narration is a little confusing. Despite some shortcomings, Madha will stay as a nice attempt with good script/technical work.