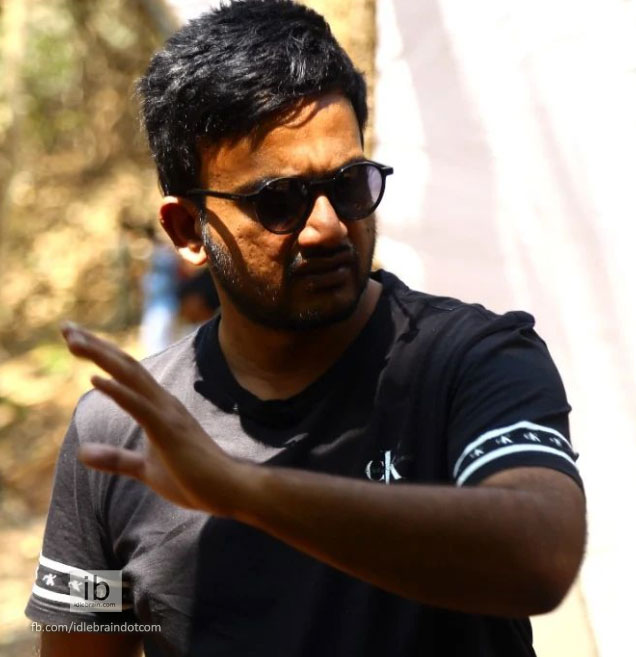 2 November 2022
Hyderabad
Merlapaka Gandhi who delivered two consecutive hits (Venkatadri Express & Express Raja) had a disappointing Krishnarjuna Yuddham. His theatrical release is coming after a gap of 4 years. Gandhi shares more about Like Share & Subscribe in this exclusive interview -
You had two express hits at the beginning of your career. But, things have slowed down after Krishnarjuna Yuddham (2018). Why?
Krishnarjuna Yuddham didn't do well. Just when the project was being materialized, covid lockdown was announced. We had started off Maestro (Andha Dhun remake) as an OTT film. Ek Mini Katha, to which I had given story, screenplay and dialogues, was supposed to be released in theaters. But due to the 2nd covid wave, the producer had to release it on OTT. So, LSS is my theatrical release after a gap of 4 years.
How did you conceive the story of LSS?
I got the story idea during the lockdown period. I like travel vlogs on Youtube. The character of a youtuber is new content on the big screen. What happens when the main leads get caught in a strange situation in a place they aren't familiar with. It took a month for me to get the right conflict point. Watching Youtube has become a part of our daily life. Like Share Subscribe is also a relatable word. Hence we chose it as our title.
The story is about how youtubers are caught in a jungle in between cops and maoists?
There is no maoist group. But, I penned a fictional group called PPF (People Protection Force) which is headed by Brahmaji. It's about the lead pair getting caught between PPF and cops. There are also good twists in the film.
Tell us about casting?
Youtube vloggers should look like a boy/girl next door. I had worked with Santosh Shoban for Ek Mini Katha. He looks like a youtuber. I liked Faria Abdullah in Jathi Rathnalu and she is very spontaneous and funny in her insta reels. She just has to be herself on sets and it works. Brahmaji plays an entertaining character of PPF head. Sudarshan plays DOP for this youtube channel. He is very funny.
You saw the final product. What is your gut feeling?
It's an entertaining film. The screenplay will be of to-and-fro pattern. If you look at my hit films Venkatadri Express and Express Raja, these films too have travel as an undercurrent theme.
You directed theatrical releases and a OTT direct release too. What is the difference?
There is no difference in the effort I put on script work and shoot. But after the release, we know how our product is received when it's released in theaters. We get box office numbers and we can go to the theater and see how the crowd is responding to various scenes. OTT response is like a blackbox. We don't know if it's liked by people or not. We don't know what worked and what didn't work.
Tell us about your next film?
I am redying a script for a well-known star and an announcement will be made soon. It's going to be a next level film.